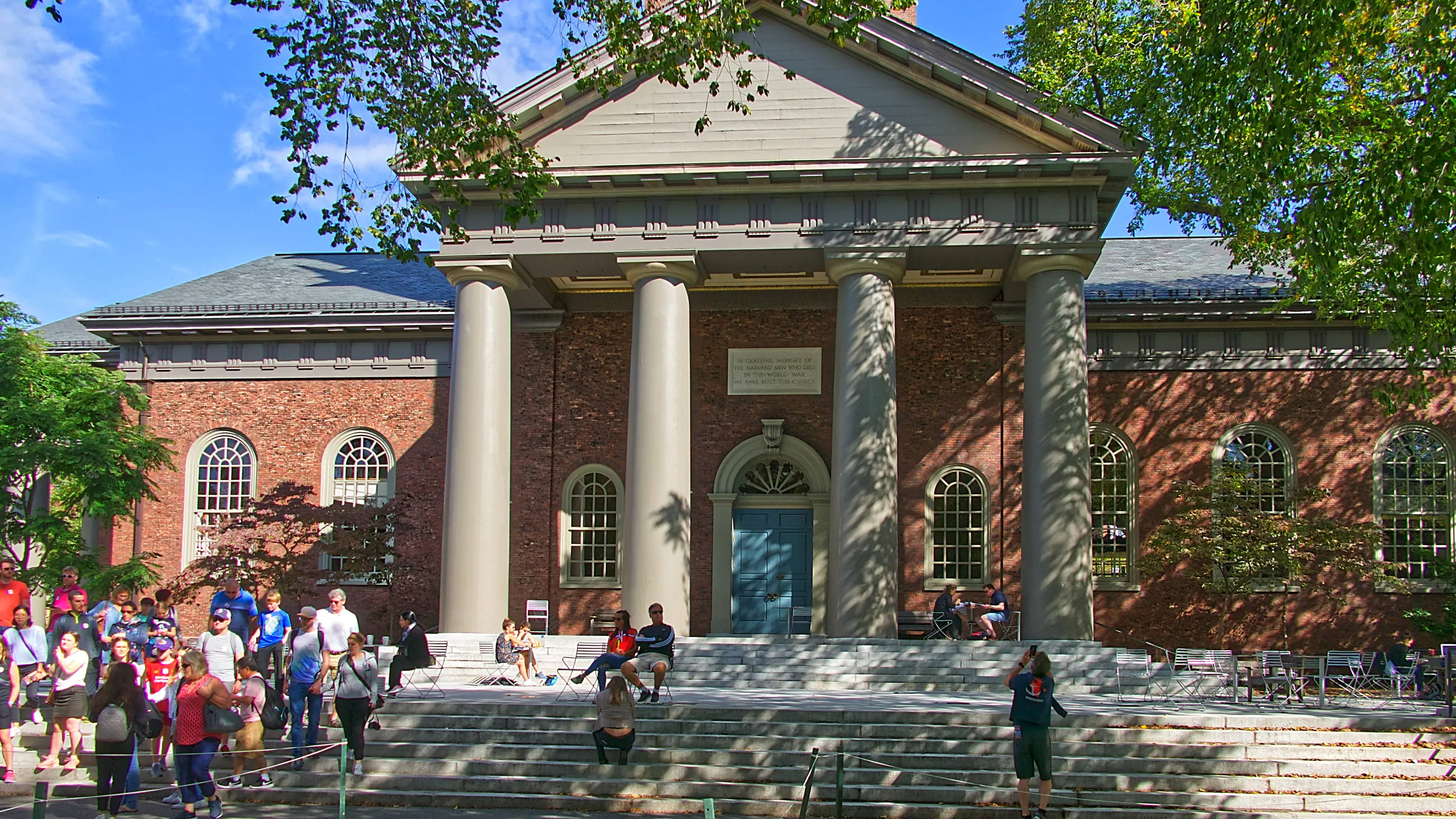 Quiz: What Type of Harvard Student are You?

Author: Hallie Zenga-Josephson
Receiving an invitation for a college interview can definitely seem overwhelming. You may be unsure of what to expect, or feel like your entire application is on the line. It's important to understand, however, that interviews aren't necessarily make-or-break for your application! Nonetheless, they are a great opportunity to demonstrate that you're a kind, pleasant individual and thus further showcase the strength of your application. With just a bit of preparation and practice, you can ace your interview!
Have you ever wondered what type of student you would be if you attended Harvard University? Maybe you see a group of athletes jogging back from the field together, or a pair of roommates walking to Lamont Library. Do you ever see students wandering around the Yard and think, that would be me! Take this quiz to really find out what kind of Harvard student you are or would be. Count how many of each letter you get and then check your result below!
QUESTION 1
How would you spend your typical Saturday night?
A: Shooting hoops with friends
B: Studying in Widener Library with an espresso
C: At a mixer for a club
D: Trading stocks
E: Camping on Mount Greylock
QUESTION 2
What Harvard tradition sounds the most fun?
A: Harvard-Yale Football Game
B: Reading Week
C: Club Fair
D: Housing Day
E: Primal Scream
QUESTION 3
What class sounds the most interesting at Harvard?
A: Sociology 1111: Sociology of Sport
B: Neuroscience 120: Introductory Computational Neuroscience
C: Engineering Sciences 94: Entrepreneurship and Innovation: Practical and Academic Insights
D: Economics 1021: Using Markets to Solve Social Problems
E: Environmental Science & Public Policy 90P: Climate Responsibility and Climate Action
QUESTION 4
What is your favorite movie?
A: The Sandlot
B: Any Documentary Film
C: The Social Network
D: The Big Short
E: Wild
QUESTION 5
What restaurant sounds the best in Cambridge?
A: Tasty Burger
B: Peet's Coffee
C: Wusong Road Tiki Bar and Restaurant
D: The Hourly Oyster House
E: Life Alive Organic Cafe
QUESTION 6
What's your favorite book?
A: Relentless: A Memoir by Julian Edelman
B: A Brief History of Time by Stephen Hawking
C: Thinking, Fast and Slow by Daniel Kahneman
D: Seven Habits of Highly Effective People by Stephen Covey
E: Where the Crawdads Sing by Delia Owens
QUESTION 7
What is your spirit animal?
A: A cheetah
B: A dolphin
C: A butterfly
D: A snake
E: A mosquito
QUESTION 8
Who is your favorite musical artist?
A: Drake
B: Beethoven
C: Dua Lipa
D: U2
E: The Lumineers
If you tallied the most…
A's
Congrats! You are the Bed by 10pm Student-Athlete. You may play Football or Field Hockey, but nevertheless you are at the Harvard Athletic Complex for more hours than in your dorm room. You wake up so early every morning to take your electric scooter to practice that it's the same time as some kids go to sleep. You grew up looking up to Tom Brady and Serena Williams, and you probably have tons of extra foam rollers or tennis balls in the back of your closet.
B's
Congrats! You are the All Nighter in the Library Bookworm. You are seen in the library morning through night, furiously scribbling math notes on your iPad or typing an essay on your laptop. In your backpack, you probably have a dozen pencils, blue light glasses, a Red Bull, a computer charger, and a textbook. The only time you are not working in Widener is when you are in class.
C's
Congrats! You are the Overworked Club President. You took the Club fair way too seriously Freshman year and signed up for every club email list in sight. With your non-quitter attitude, you now spend as much time doing work for all of your clubs as you do homework; whether it's planning club meetings or recruiting new members, you are on it.
D's
Congrats! You are the HCCG Future Corporate Boss. You made it through the Harvard Consulting Club's rigorous interview process because you studied Case in Point at all hours of the day the previous summer. With your commitment to career success you will probably have a C-suite position in any company of your choice before you graduate.
E's
Congrats! You are the Outdoorsey FOP leader. The First-Year Outdoor Program is Harvard's largest and oldest pre-orientation program, and you had probably already filled out your FOP leader application before the camping trip was over your pre-frosh summer. You spend every weekend anywhere outside but on Harvard's campus, and prefer sleeping under the stars to sleeping in a warm bed.
Need any more help? Sign up for a session with a Harvard student mentor to talk about your own applications and work one-on-one!