Meet Our Tutors
All of our HSA Tutors are current Harvard students! As peers who have recently undergone the same high school classes, AP Exams, standardized tests, and college application processes, our tutors are in the best possible position to connect with your middle and high school students. And as qualified students who have been accepted to one of the most selective colleges in the world, they have the expertise and skills to accelerate & improve your student's academic journey. 

Let us bridge the gap between where your student is now and where they want to be.

Register for a tutoring package TODAY to get matched to one of our amazing tutors, some of whom are featured below!
Requests for tutor experience in specific subjects and classes will be accommodated to the best of our ability.


"Our tutor Katherine established a great action plan & gave valuable instructions. On top of that, [our student] receives very good notes for review & helpful assignments to practice what was taught during the sessions. It is so encouraging to see how motivated and enthusiastic our daughter feels about attending tutoring, even during the break." 
—Henry T. (English Tutoring)
5-time returning customer
"Bella is an extremely talented tutor and guided me very well. She is very responsible and reliable and gave a very productive and condensed session, which I really needed."
—Hiromu S. (Chemistry & Biology Tutoring)
5-time returning customer
100+

HSA TUTORS, ALL HARVARD STUDENTS
| | |
| --- | --- |
| 1550 | 35 |
| AVG TUTOR SAT SCORE | AVG TUTOR ACT SCORE |
"Cooper was really great! He was easy to work with and knew ways to explain concepts that I was having a hard time understanding. He was flexible about meeting times and very responsive. I feel like I'm really being heard and getting the review I need."  
—Olivia A. (Physics Tutoring)
3-time returning customer
"[My daughter] has expressed to me that she really is enjoying her tutoring sessions with Ryan. Ryan is personable, sensitive to needs, accommodating, and timely. She is a great find! I plan on purchasing another package this month. We are grateful—a big "thank you" to Ryan and also to HSA!!"  
—Deborah B. (SAT Crimson Coaching)
5-time returning customer
Phoebe Fallon '23
Environmental Science & Public Policy

Subjects Taught: Precalculus & Calculus, AP Environmental Science, Spanish
Thomas Kaminsky '24
Computer Science; Physics

Subjects Taught: Math, 
Computer Science, PSAT, SAT,
Essay writing, Crimson Coaching
Libby Wu '24
Economics

Subjects Taught: 
AP Government, AP Micro &  Macroeconomics, SAT
Matthew Nazari '24
Computer Science; Mathematics

Subjects Taught: AP Physics, Math (Algebra, Geometry, Precalculus), all Computer Science topics
Diego Flores '23
History and Literature

Subjects Taught: 
AP Physics, US & World History, Government, SAT
Emma Greaves '24
Bioengineering

Subjects Taught:
French, Math, AP Chemistry, US History, ISEE, SSAT, SAT & ACT
Penny Alegria '24
English; Ethnicity, Migration, Rights

Subjects Taught: English, AP Literature & AP Language, ACT, Crimson Coaching
Chibuikem Uche '24
Biology

Subjects Taught: 
Debate, Public speaking, College essays, SAT & ACT
Ella Bradford '24
Integrative Biology

Subjects Taught: AP Biology, Chemistry, Math (up to Calculus), Statistics, Human Geography, Spanish, SAT, Crimson Coaching
Sherry Liu '24
Applied Math; Computer Science

Subjects Taught: IB Math, English, Philosophy, Physics, Chinese, US & World History, Biology, SAT & ACT
Anthony Lee '24
Statistics

Subjects Taught: Biology, Chemistry, Government, US History, Micro + Macroeconomics,  Calculus, Statistics (all AP level)
Adam Reid '24
Mechanical Engineering

Subjects Taught: AP Calculus, Biology, Chemistry, Statistics,
SAT & ACT
Matt Tibbitts '24
Applied Math; Environmental Science & Public Policy

Subjects Taught: Statistics, Math (up to Calculus), AP Economics, Physics, US History, Government, SAT & ACT,  Crimson Coaching
David Hill '24
Applied Math

Subjects Taught: Physics, English, Math (up to Calculus), SAT & ACT, Crimson Coaching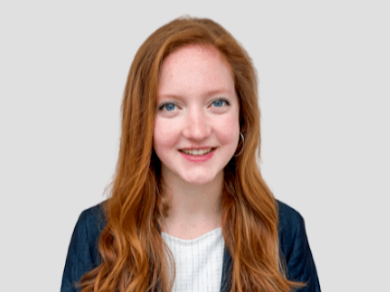 Katherine McPhie '24
Physics or Astrophysics; Educational Studies

Subjects Taught: Math (up to Calculus), AP Physics, English, Spanish, SAT
Daniel Brunnick '22
Applied Math; Economics

Subjects Taught: Math (up to Calculus), English, History, PSAT, SAT
Lydia Ramstad '23
Neurobiology

Subjects Taught: AP Biology,
AP Chemistry, Physics, Math (up to Calculus), ACT
Carl Ho '24
Applied Math

Subjects Taught: AP Biology, Chemistry, Math (up to Calculus), Physics, Computer Science, English Language & Literature, SAT
Hannah Griffin '24
Environmental Science & Public Policy; Economics

Subjects Taught: IB Economics, IB Sport Science, IB French B
Larisa Shrestha '22
Neuroscience

Subjects Taught: AP Biology, Chemistry, TOEFL, SAT
James Jolin '24
Neurobiology

Subjects Taught: AP English,
Math (up to Calculus), Spanish,
SAT & ACT
Clare Morris '24
Cellular and Molecular Biology

Subjects Taught: English, Writing,  Math (Algebra, Geometry, Precalculus), AP Biology, SAT & ACT, Crimson Coaching
Iris Yan '24
Computer Science; Statistics

Subjects Taught: AP Sciences (Chemistry, Biology, Physics), Micro & Macroeconomics, Computer Science, Statistics, English, Math (multivariable, linear algebra, discrete math), PSAT, SAT & ACT, Crimson Coaching
Sean McCabe '24
Applied Math; History

Subjects Taught: Physics, Math (up to Calculus), Computer Science, Chemistry, Biology, Micro & Macroeconomics, US History, Human Geography, Art History, SAT
Hiren Lemma '24
Social Studies; African & African American Studies

Subjects Taught: AP Psychology, Language & Literature, AP Seminar, AP Spanish, AP US History, Math (up to Calculus), PSAT, SAT & ACT
Bella Tarantino '24
Physics; Computer Science; Mandarin citation

Subjects Taught: 
Math (up to Calculus),
AP Physics, SAT & ACT
Tyler Sakamoto '23
Computer Science; Statistics

Subjects Taught: AP Sciences (Biology, Physics, Chemistry), Calculus, AP Psychology, Statistics, US & European History, English, Social Studies, Japanese, SAT & ACT, College Essays
 Sterling Rosado '24
Applied Math

Subjects Taught: SAT & ACT, Math (up to Calculus), World History, US History, Spanish
Tina Chen '24
Chemistry; English; Chinese citation

Subjects Taught: 
AP Chemistry, Biology, Chinese, Crimson Coaching
Cooper Bosch '24
Computer Science

Subjects Taught: 
Math (up to Calculus), Chemistry, AP Physics, Computer Science, SAT & ACT
Ina Bhoopalam '24
Economics; Theater, Dance, & Media

Subjects Taught: Theater, English, French, Math, Psychology, History, Crimson Coaching
 Chelsea Baker '24
Applied Math

Subjects Taught: Chemistry, Math (up to Calculus), English, Government
Anika Bagaria '24
Economics; Government; Spanish citation

Subjects Taught: Spanish, AP English, US History, AP Micro + Macroeconomics
Katie Farkouh '24
Human Evolutionary Biology; Global Health & Health Policy

Subjects Taught: 
Math (up to Calculus), Biology, US & Global History, Chemistry, English, Physics
Catherine Deskur '24
Computer Science; Music Performance (Master's at NEC)

Subjects Taught:
Computer Science, Math
 Zi Hao Yang '24
Pre-med

Subjects Taught: Spanish, Math, History, Mandarin, English, Computer Science, 
SAT & ACT